ALIMENTATORE USB 5V 4 PRESE DA 1,2A DA VIAGGIO ADATTATORI PER LE PRESE DI TUTTI I STATI
Prezzo:

€

14,90

Iva inclusa (22%)

Spese di trasporto:
Cod. art.:
TC09-IG

Vieni a trovarci in sede!

Disponibilità:

Non disponibile ma ordinabile

Peso:
0,120 Kg
Quantità:
USB charger with 4 port USB port (5Vdc2.1A) Model: MP-TC09IG With (U.S. regulations) AC prongs 4 USB output 5V 2.1A 4-USB Travel Charger With Changeable AC Plugs 2.1A Output Compatible with: ? Samsung Galaxy Tab Series & Galaxy S Serie (rechargeable Samsung Tablet PC series, Samsung series, etc.) ? iPhone & iPod Series (rechargeable Apple phone, Apple player, etc.) Note: This product can not charge iPad (Apple's Tablet PC) charger manufacturer, charger supplier, iphone charger supplier, Samsung Galaxy series charger. USB charger supplier, USB charger manufactuer ,iphone USB charger ,Samsung USB charger, Travel charger supplier, travel charger manufacturer, mobile phone charger supplier, cell phone charger manufacturer etc. A. The product features: 1 This product is set four USB output interface, while the four Samsung Galaxy Tablet PC or Apple phone and charge the phone or any other brand or product mix four electronic charge, reducing the home or office number Po charger to save where charging time savings, convenience and environmental protection, in line with green living. Transparent light mirror with a blue LED, noble and beautiful. Four USB output interface, as well as charge four devices for charging your Samsung Tablet PC, iPhone, iPod (including iPod shuffle, iPod Touch, iPod Nano and other Apple products), so that other USB charging support MP3, MP4, PSP , mobile phones, digital cameras, game consoles, GPS, digital photo frames, Bluetooth headsets and other digital equipment charge. Prolonged use, the output current is guaranteed to still reach 2.1A, the quality is absolutely satisfactory, is a name you can trust and ease of use a USB charger. 2 thick sturdy shell, effectively prevent broken or crushed. 3 using glossy bright design, effectively prevent scratches, to ensure that products beautiful appearance. 4-class workmanship, buttons feel smooth spring design, effectively prevent AC prongs slide, use more secure. 5. IC intelligence and built-in fuse, double protection. Smart chip detects over-temperature, over-current, overload, short circuit protection until the normal load is automatically restored. In case of force majeure circumstances, the fuse will automatically fuse, promptly cut off the current to protect the machine safety. 6 AC prongs with six to choose from, convenient travel carry. 7. CE, FCC, RoHS certified to meet international safety standards. 8 high quality materials, security and stability. Welcome customers to test, split sample contrast material. B. Specifications: 1. USB ports: 4 (For Samsung Galaxy series tablet computers and mobile phones, while four are applicable to Apple's iPhone, iPod and other USB standard charging electronic products) (2) Input voltage: AC 100 - 240V 3 Output: DC 5V 2100mA (working temperature even after upgrading foot 2100mA) 4 Operating temperature: <60 ° 5 Overload protection: 11.55W 6 Efficiency:> 70% 7 Dimensions: 76.5 x 55 x 29.4 (mm) 8 Weight: 87.3g (excluding plug pins) C: Use 1 Inspect the equipment before use USB charging standards. 2 Select the appropriate AC pin and connect the product to AC100-240V, the LED light glows blue. 3. The appropriate USB cable to the product and connect the device to be charged. 4 observe whether the device is charged in the charging. 5 Note that the complete device can be unplugged from the charger, unplug the product from the power supply. D. PRECAUTIONS 1 Do not use the charger outside specifications over charging electronic products, so as to avoid any problems due to specification discrepancies. 2 charger become hot during use, at normal room temperature, heat does not exceed 60 degrees is a normal phenomenon. E. 6 kinds of standard AC prongs, free conversion, applicable to most of the world countries 1 European regulations: France, Germany, Italy, Brazil, South Korea, Russia, Spain, Portugal, the Netherlands, Poland, Sweden, Switzerland, Thailand, the Philippines, India, Indonesia, Algeria, Angola, Argentina, Austria, Bangladesh, Belgium, Denmark, Djibouti, Egypt , Finland, Greece, Greenland, Hungary, Iceland, Iran and Iraq, Israel, Kazakhstan, Kuwait, Laos, Lebanon, Lithuania, Luxembourg, Myanmar, Nepal, Niger, Norway, Oman, Pakistan, Paraguay, Peru, Romania, Somalia, Sudan, Turkey, Uruguay, Vietnam and so on. 2 British rules: UK, Ireland, Macau, Hong Kong, Singapore, Malaysia, Maldives, Bahrain, Bangladesh, Saudi Arabia, the United Arab Emirates and so on. 3 Australian rules: Argentina, Australia, New Zealand, Panama, Uruguay and so on. 4 U.S. regulations: Bahamas, Bangladesh, Brazil, Cambodia, Canada, China, Colombia, Cuba, Guyana, Haiti, Honduras, Jamaica, Japan, Laos, Lebanon, Liberia, Maldives, Mexico, Netherlands, Peru, the Philippines, Taiwan, Thailand, the United States, etc. . 5 Brazilian rules: Brazil. 6 Korean regulations: South Korea.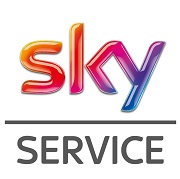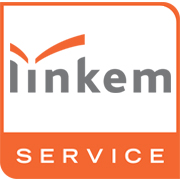 Bonus TV
Condizioni di Vendita

Prodotti in archivio matrici: 6350
Prodotti in archivio varianti: 6350
Utenti in linea: 21
Utenti registrati: 6543
Ultima sync: 10:13 (del giorno: 22/03/2023)